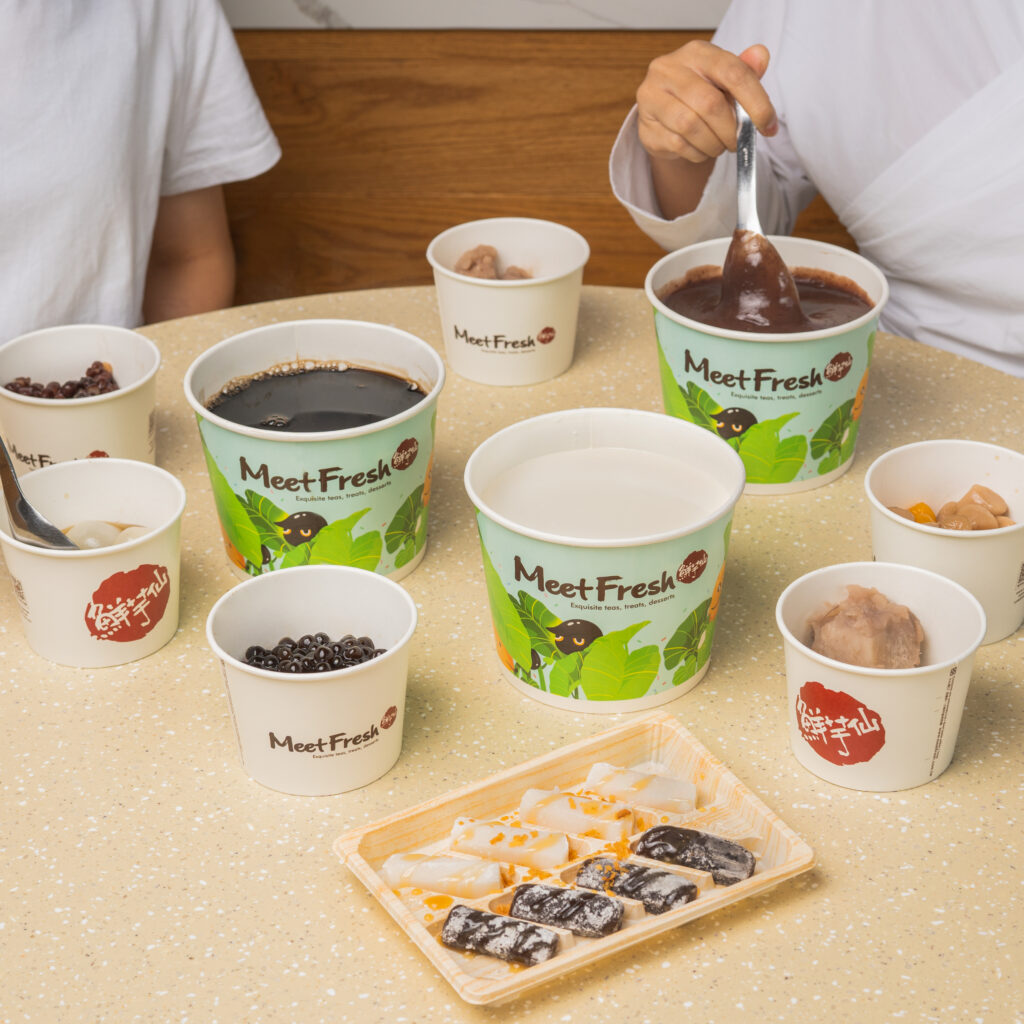 Gift the gift of desserts
'Tis the season of family gatherings, Friendsgivings, and stuffed bellies!
In charge of desserts this season? Our Family Combos* are made for your special event! Impress your loved ones with Taiwanese soup desserts that will leave everyone's bellies feeling warm and cozy!
What's inside?
Our Family Combo contains 4-6 generous servings that you and your loved ones can DIY! The possibilities are endless. With two different types of hot soup desserts and an abundance of toppings, your guests can create their own delectable and unique combination of soups and toppings.
Choose between 2 hot dessert soups (1 Liter each):
Hot Grass Jelly Soup
Hot Red Bean Soup
Hot Almond Soup
Includes the following toppings:
Boba
Taro Balls
Red Beans
Taro
Sesame Rice Balls
…plus 1 Q Mochi Set!
Family Combo promotion
For a limited time, order 1 Family Combo and get 1 Coated Popcorn for 30% off! Available in-store and online at Arcadia, Cerritos, Cupertino, Fremont, Hacienda Heights, Irvine, Livermore, San Jose, Santa Clara, and Temple City locations only.
Most Meet Fresh USA locations are closed on Thanksgiving Day. To get your desserts in time for Thanksgiving, place your online orders here for pickup!
*Family Combos are available at most Meet Fresh USA locations. Call ahead or email info@meetfresh.us to confirm stock.