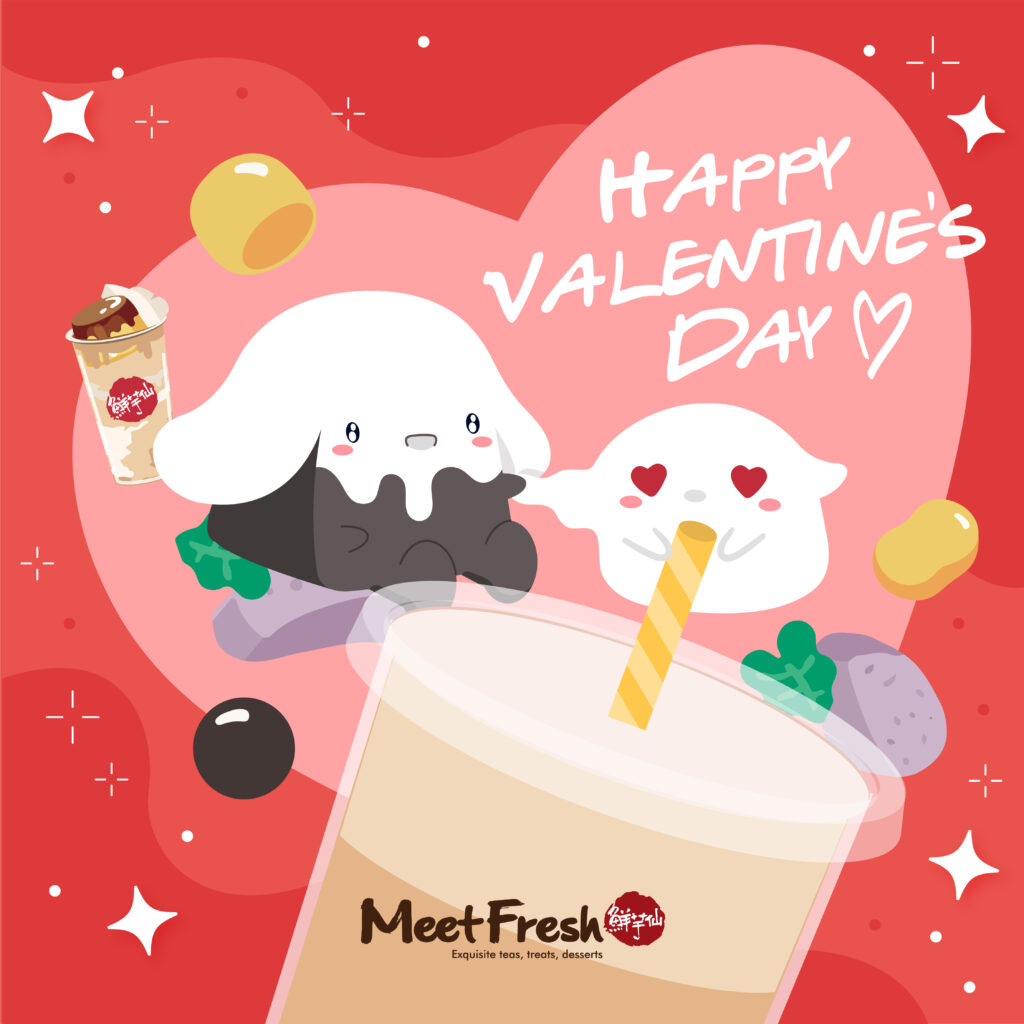 'Tis the season for all things love!
Our dessert deals this month will have you and your loved ones smitten. ????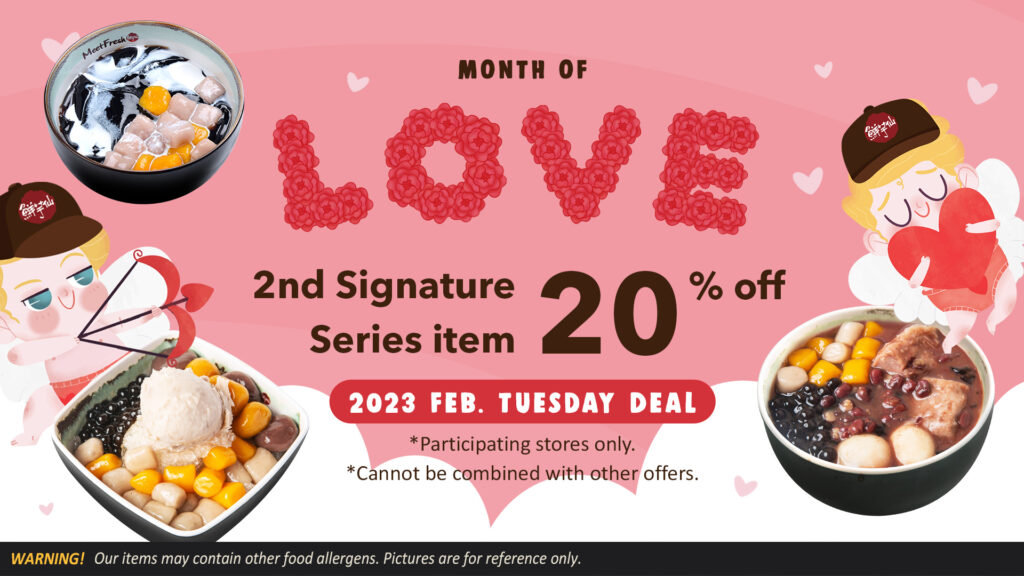 Love for the Signature Series
Every Tuesday this month, fall in love with our Signature Series! ❣️ Buy 1, get 1 for 20% off!
Signature Series
Icy Taro Ball Signature
Icy Grass Jelly Signature
Double Taro Signature
Hot Grass Jelly Soup Signature
Hot Red Bean Soup Signature
Hot Almond Soup Signature
Available Tuesdays in-store and online at Arcadia, Cerritos, Chino Hills, Chandler, Cupertino, Daly City, Fremont, Hacienda Heights, Honolulu, Houston, Irvine, Jersey City, Katy City, Livermore, Long Island City, Manhattan, Mesa, Orlando, Santa Clara, San Mateo, San Diego (Mira Mesa), San Jose, Seattle, South Salt Lake, Temple City, Westminster, and Westwood
Available Tuesday in-store only at Flushing and Plano
Available Wednesdays in-store and online at Chapel Hill and Oakland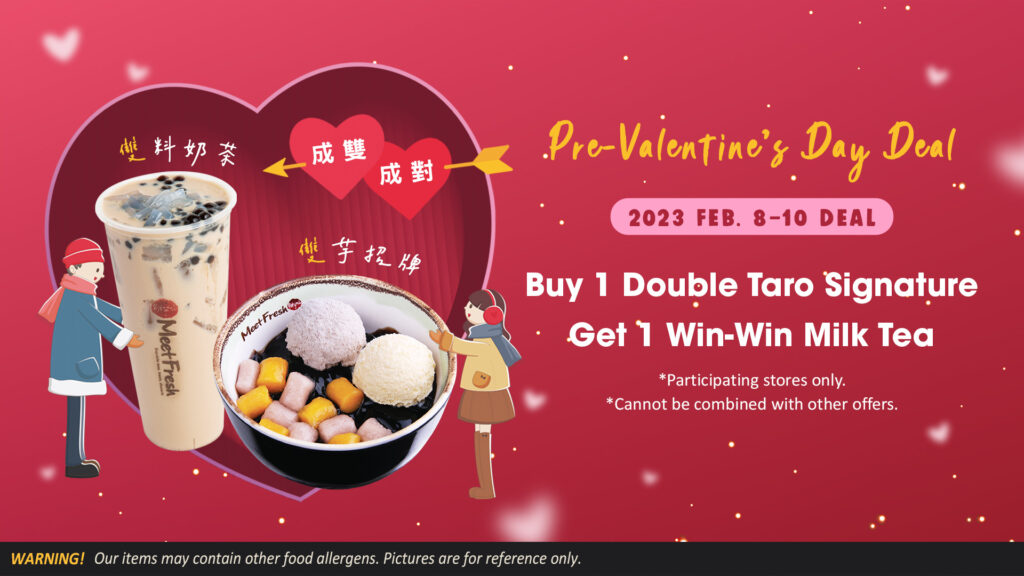 Pre-Valentine's Day Deal
Celebrating Valentine's Day early with our pre-Valentine's Day deal! Valid Feb 8-10 (Wednesday-Friday). Buy 1 Double Taro Signature and get a FREE Win-Win Milk Tea! Perfect dessert pairing to share with that special someone. ????????
Available in-store and online at the following northern and southern California locations: Arcadia, Cerritos, Cupertino, Fremont, Irvine, Hacienda Heights, Livermore, San Jose, Santa Clara, and Temple City.
*Item availability may vary. While supplies last.