Authentic Taiwanese Dessert
Impress The Hearts of Everyone in the World
Systematic   Limited Access   Easy to Operate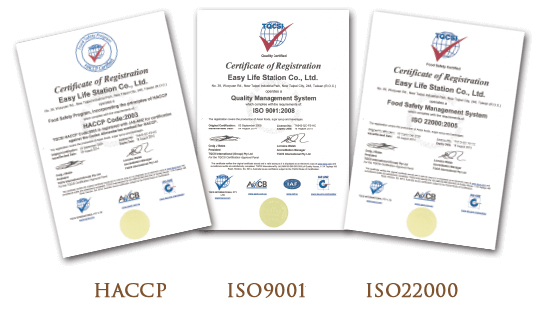 Carefully Selected Ingredients
Providing natural healthy ingredients and the finest raw
Domestic and Overseas Logistics
Perfect global procurement and exclusive logistics system, with full quality checks and transportation.
Brand Marketing
Professional marketing team for brand strategy, media campaigns, store promotion and image design.
ISO International Certification
The central kitchen of our global headquarters has acquired three major international food sanitation and safety certificates. The central kitchen which supplies fresh ingredients for all stores in mainland China,has acquired Jiangsu Province's Taicang QS certificate.
Professional Research and Development
Analyzing consumption patterns of each country and launching innovative products monthly
Global Management
Dedicated supervisors to monitoring domestic and overseas stores with standardized. Management teams will make regular visits to all stores in the area regularly.
Education and Training
A training program with instructors provides direction throughout the course of opening for business, three stages from basic education, practice to store internship.
Frequently Asked Questions
Application to open a store – Introductory words
1. Recognition and acceptance of terms
2. I've already read the information on"Brand licensing procedure" and "FAQ" and I have filled out the store opening application form.
3. The questionnaire is not a contract and does not affect the rights of both parties whatsoever. The data you have provided are treated as internal confidential client details and will be stored and managed adequately.
4. In order to expedite your store opening process, please make sure to fill in every form below and our dedicated staff will attend to your needs as soon as possible.
Thank you for your support
Thank you for your support and love for Meet Fresh. We look forward to cooperating with you and introducing Meet Fresh to more U.S. cities together. To become a potential franchisee partner, please kindly fill in the Application Form.