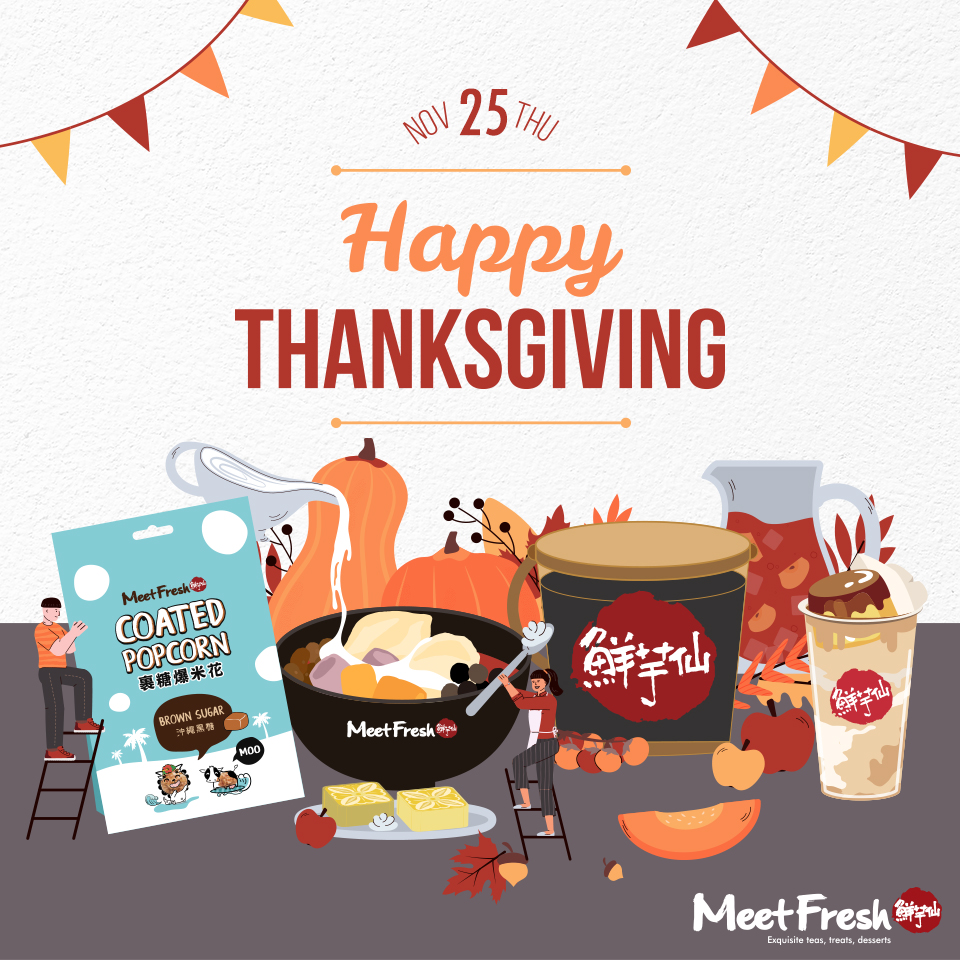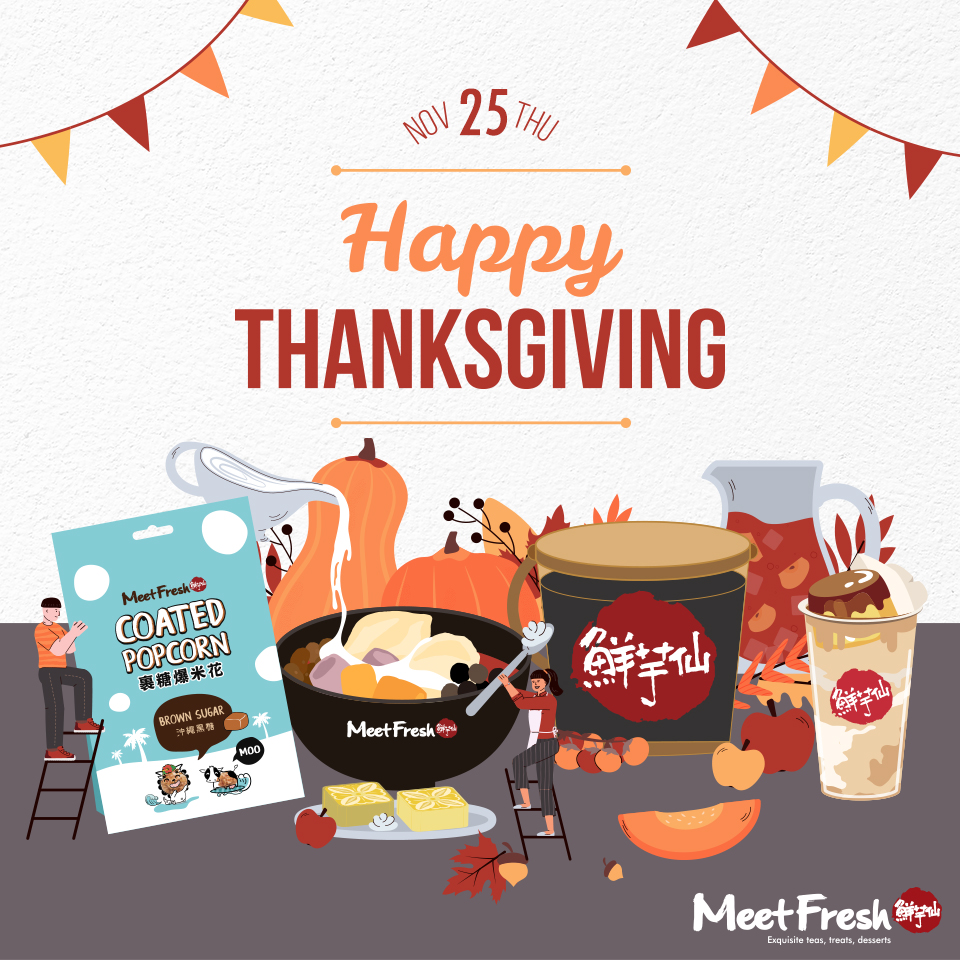 The holiday season is among us!
We are excited to host you and your loved ones and can't wait to have you join us this holiday season! Below you will find information on our Thanksgiving limited menu availability and hours of operation for some of our stores.
Thanksgiving Holiday Limited Menu Notice 11/26-11/28
This notice affects the following stores only: Arcadia, Cerritos, Cupertino, Fremont, Hacienda Heights, Irvine, Livermore, San Jose, Santa Clara, and Temple City.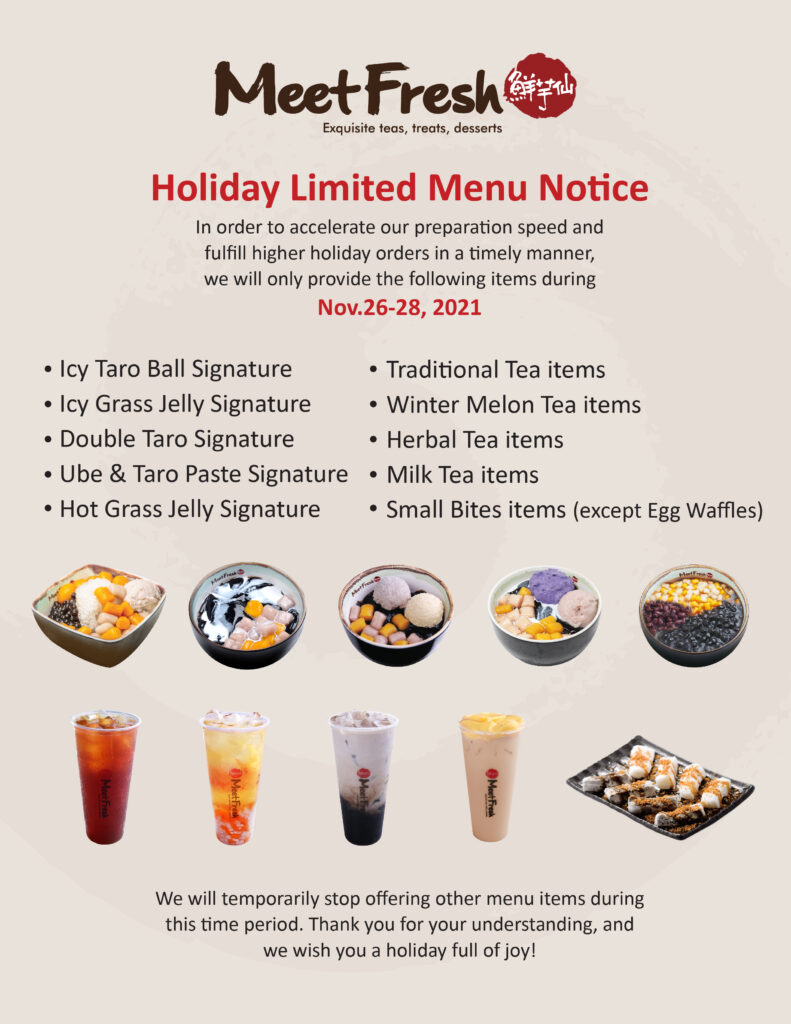 For more information on holiday hours and menu availability for other USA locations, please contact us at info@meetfresh.us.
Hours of operations for the aforementioned locations and others will be updated without prior notice.