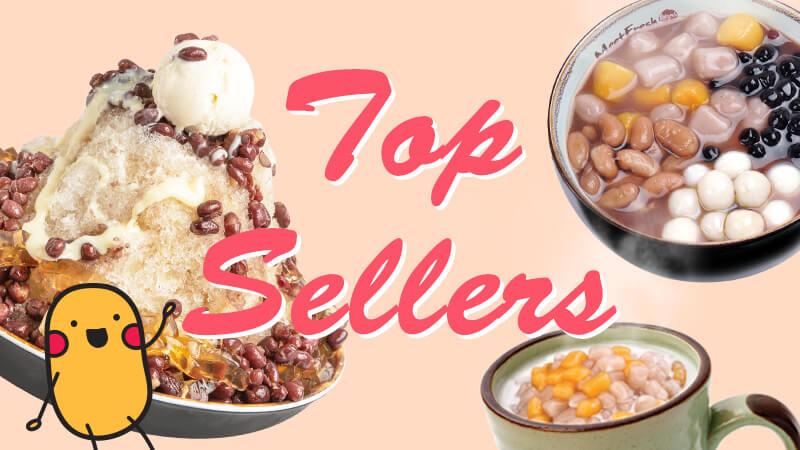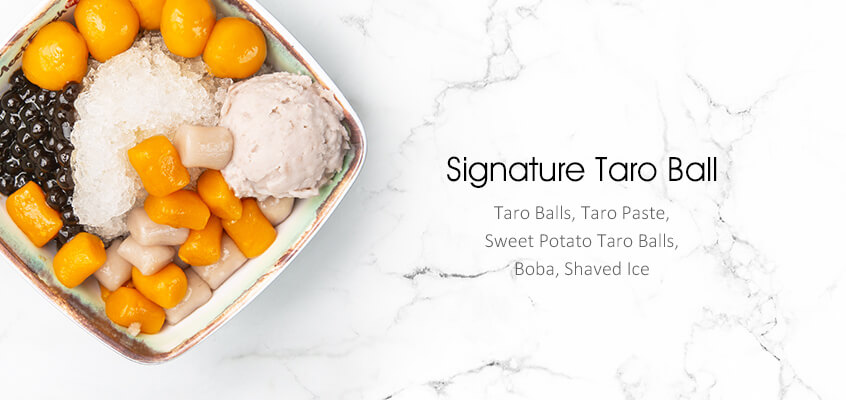 One of the most iconic desserts of Taiwan and Meet Fresh. You can taste the flavor of taro and feel the chewiness of the taro ball; while the taste is not overly sweet or artificial.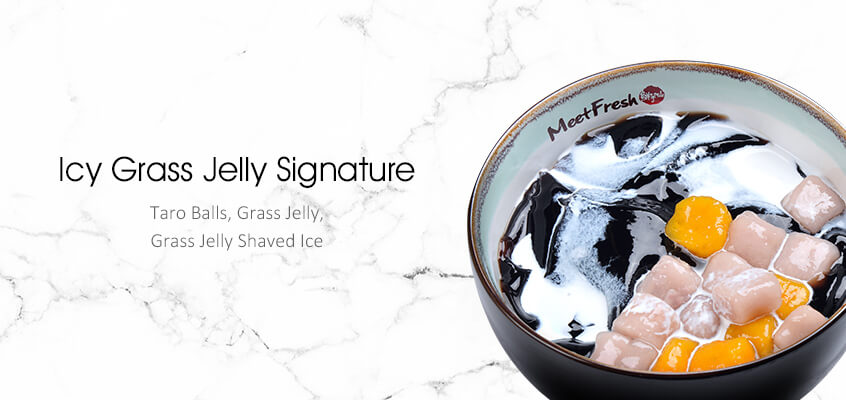 The texture of grass jelly is as smooth as Jell-O. This is a can't-miss item if you like the mouthfeel of jelly! The actual taste of grass jelly is natural and lightly sweet; the flavor is not artificial and not overly sugary.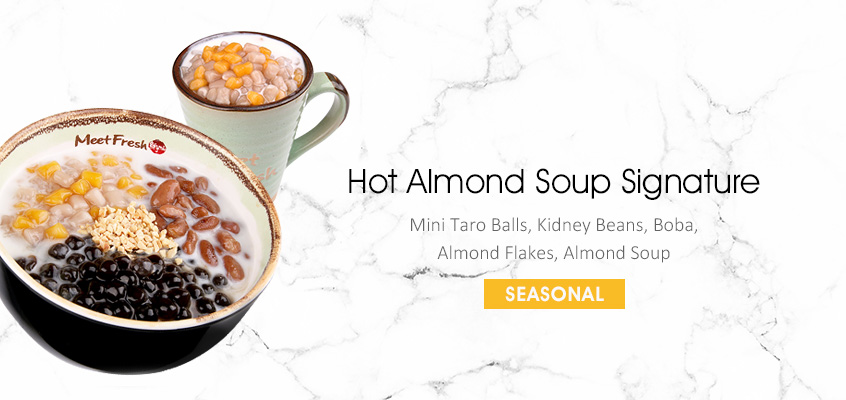 The taste of the hot almond drink and almond soup is soothing, lightly sweet with a unique fragrant. The flavor will be richer after pairing with crispy almond flakes. The almond series is season-limited (Oct. – Feb.), it is a must-have dessert to soothe your body and soul in the winter!
Our Location
Arcadia: 400 S Baldwin Ave., Ste 2275, Arcadia, CA 91007 (626) 538-4179
Atlanta: 6035 Peachtree Rd., Suite A-116, Atlanta, GA 30360 (678) 691-9986
Bellevue: 15552 Lake Hills Blvd, Ste F5, Bellevue, WA 98007 (425) 449-8748
(Coming Soon) Boston: 140 Brighton Ave Boston, MA 02134
Cerritos: 11900 South Street, Ste 109B, Cerritos, CA 90703 (562) 403-4220
Chapel Hill: 407 Meadowmont Village Cir, Chapel Hill, NC 27517 (984) 999-4983
Chicago: 2026 S Clark St, unit A, Chicago, IL 60616 (312) 374-3005
Cupertino: 19449 Stevens Creek Blvd., Ste 120, Cupertino, CA 95014 (408) 863-0277
Daly City: 148C Serramonte Center, Daly City, CA 94015 (415) 741-5421
Denver: 1350 S Colorado Blvd, Ste 121 Denver, CO 80222 (720) 389-7858
East Lansing: 034 Trowbridge Rd., East Lansing, MI 48823 (517) 220-4611
Fremont: 43337 Boscell Road, Ste P9-C, Fremont, CA 94538 (510) 573-0785
Hacienda Heights: 1697 S. Azusa Ave., Ste B, Hacienda Heights, CA 91745 (626) 581-3997
Houston: 9393 Bellaire Blvd, Houston, TX 77036 (832) 582-5994
Irvine: 2710 Alton Parkway, Ste 105, Irvine, CA 92606 (949) 955-9236
Katy: 23119 Colonial Parkway, Building B. Unit #13, Katy, TX 77449 (832) 437-7510
Las Vegas: 3930 Spring Mountain Road, Las Vegas, NV 89102 (702) 478-9188
Manhattan: 37 Cooper Square, New York, NY 10003 (646) 371-9011
Oakland: Exhibition C, 362 8th St., Oakland, CA 94607 (510) 250-9438
Plano: 2001 Coit Rd, STE 137B, Plano,TX 75075 (972) 596-6088
San Diego: 9420 #C Mira Mesa Blvd, San Diego, CA 92126 (858) 566-8098
San Mateo: 277 South B St, San Mateo, CA 94401 (650) 513-1416
Seattle: #724, 121 Southcenter Mall, Seattle, WA 98188
Temple City: 9055 Las Tunas Drive, Ste 100, Temple City, CA 91780 (626) 537-1715