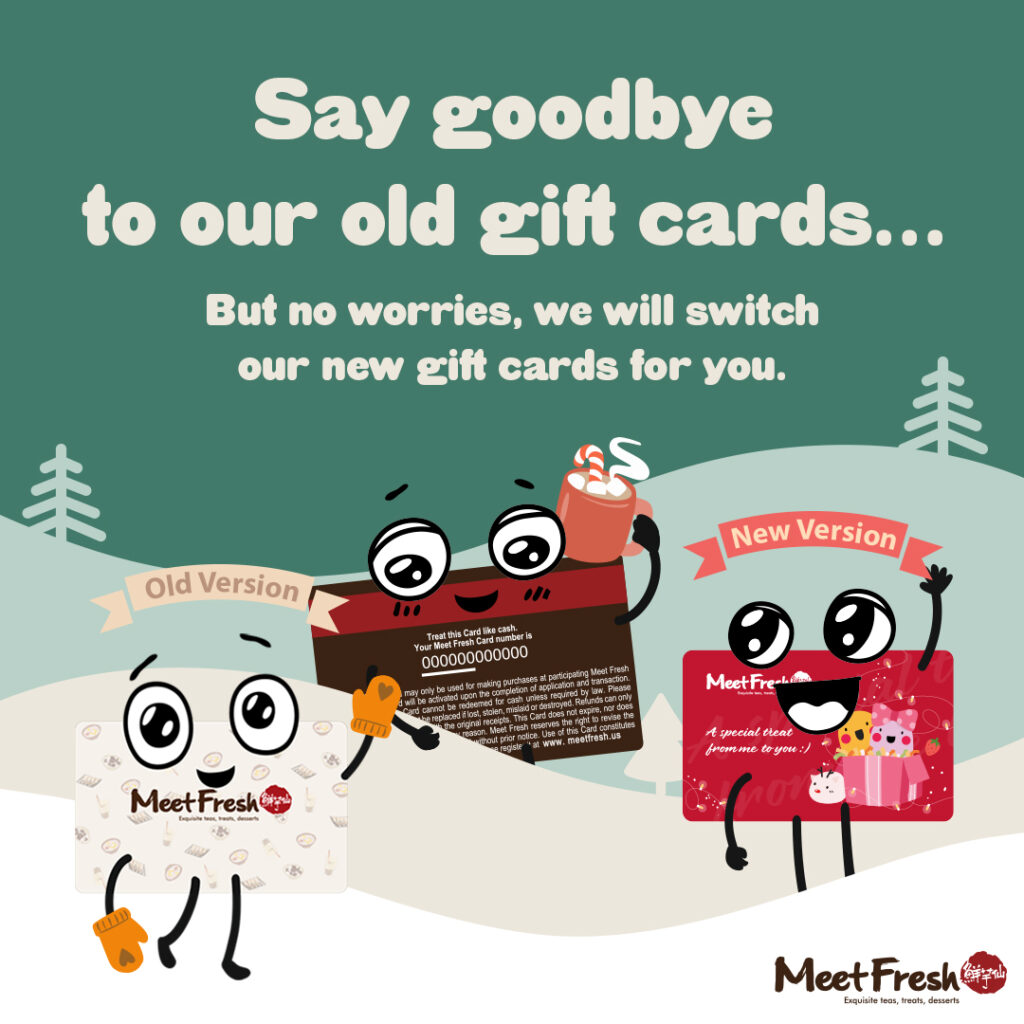 Our gift cards got an upgrade
Old Meet Fresh gift cards that begin with the following numbers are obsolete and will no longer be accepted at Meet Fresh USA stores.
0000
9236
502244
502344
502544
603359
If you possess gift card(s) that begin with any of these numbers, don't worry, your balance is still valid at participating Meet Fresh USA stores. Simply contact us and we'll transfer your balance onto an e-gift card or directly to your Meet Fresh Rewards account.
Send an E-gift card!
Thinking of someone special to send an e-gift card to? Log into your Meet Fresh Rewards account, go to "Egifts", select an amount, enter the recipient, and send!
Gift cards are accepted at most Meet Fresh USA stores except for Champaign, IL; Flushing, NY; and Plano, TX.