Happy 4th of July! It's a 3-day weekend! Come on down and grab some desserts for your family PLUS a FREE Caramel Pudding Milk Tea!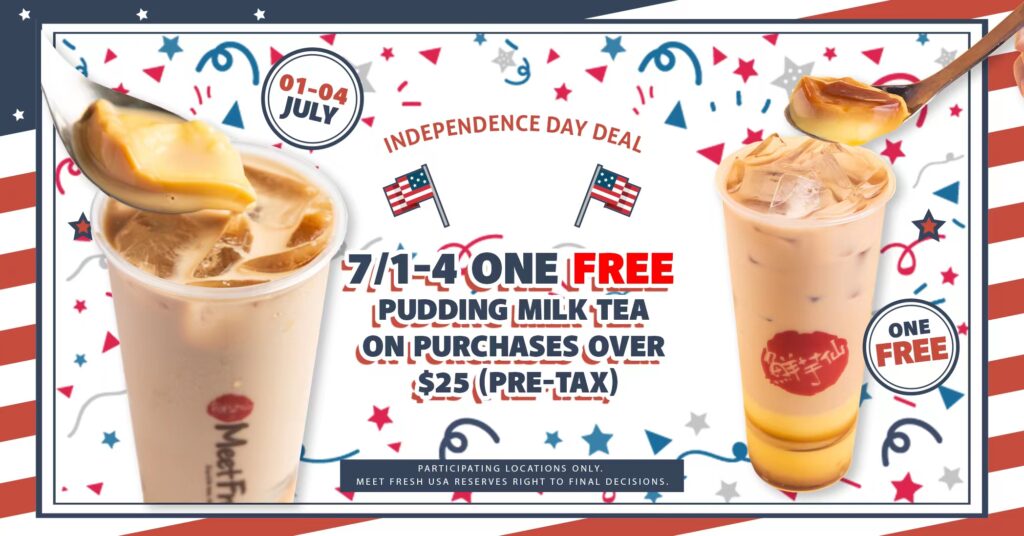 ? Available at: Arcadia, Brooklyn, Cerritos, Chandler, Chino Hills, Cupertino, Daly City, Fremont, Hacienda Heights, Houston, Irvine, Jersey City, Katy City, Livermore, Long Island City, Oakland (closed on 07/04), Plano (in-store only), San Diego (Kearny Mesa and Mira Mesa), San Jose, San Mateo, Santa Clara, Seattle (Bellevue and Southcenter), Temple City, Westminster, and Westwood
Terms & Conditions: Available 07/01-07/04 in-app/online and in-store. Cannot be combined with other offers.