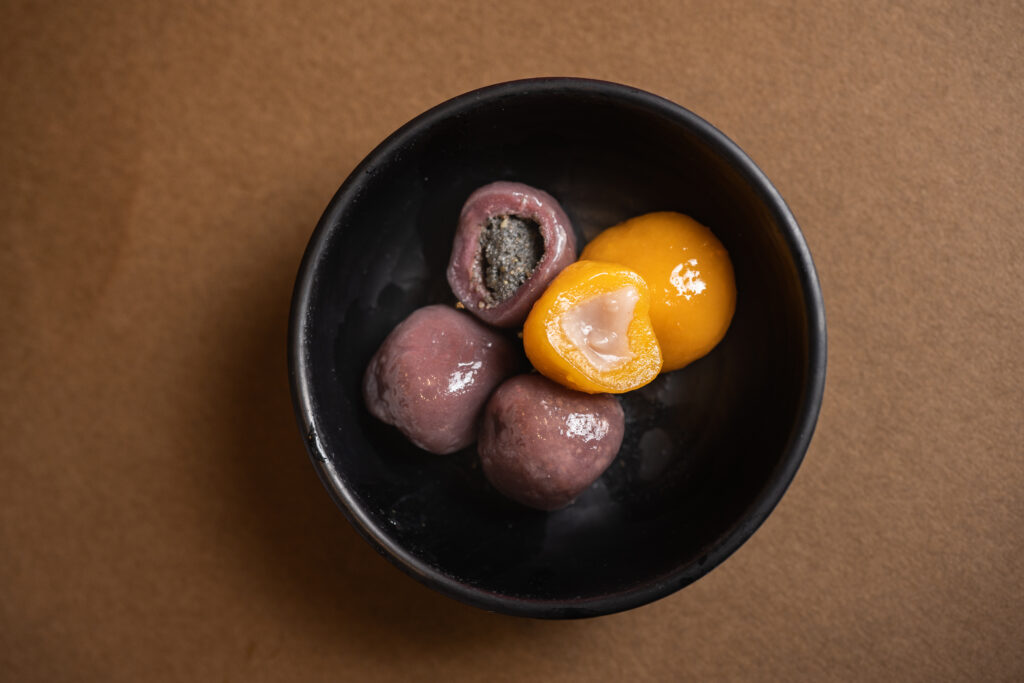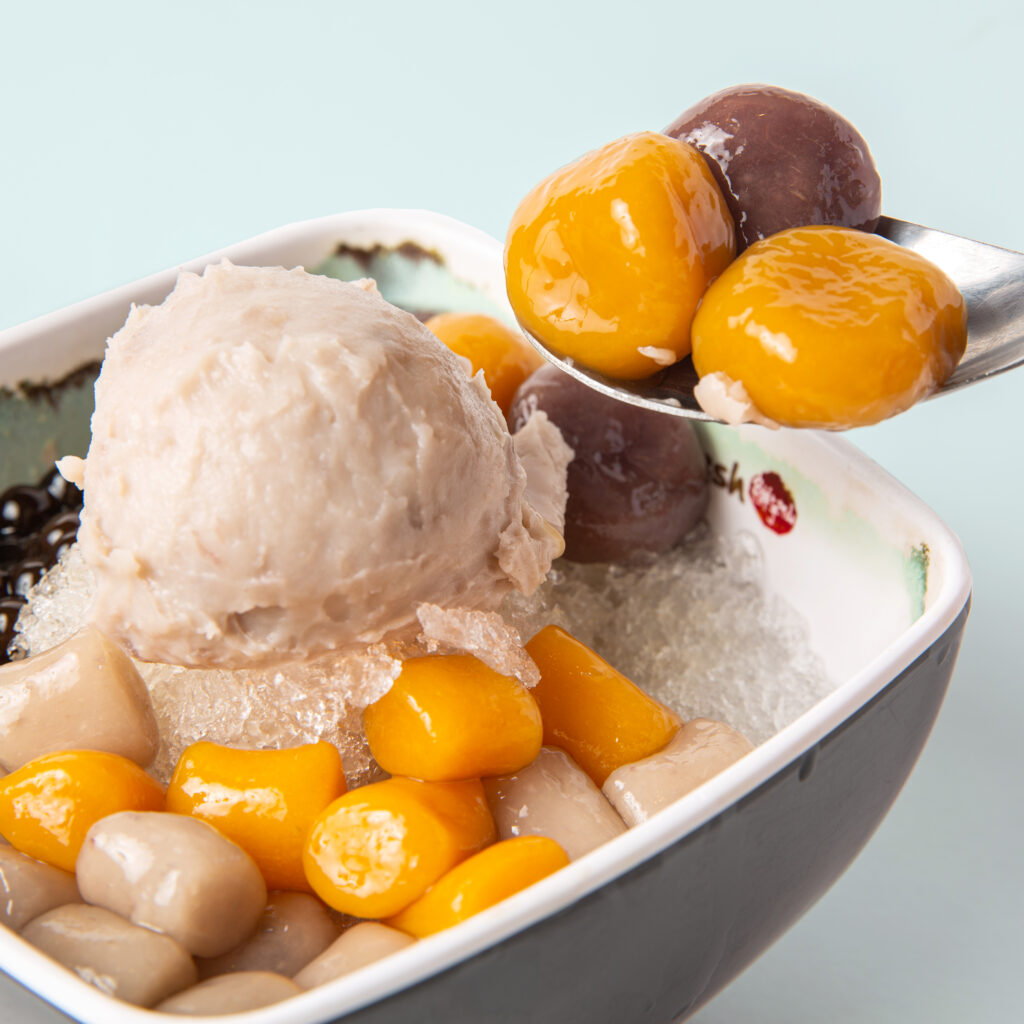 Our Potaro Balls just got an upgrade!
Don't worry, our Potaro Balls are still the same yellow sweet potato taro balls that you know and love. We just added a new twist by combining it with the purple Ube Balls which are now filled with black sesame! Expect a mix of both yellow and purple balls in your Potaro Ball desserts!
Yellow Potaro Balls: taro paste filling
Purple Ube Balls: black sesame filling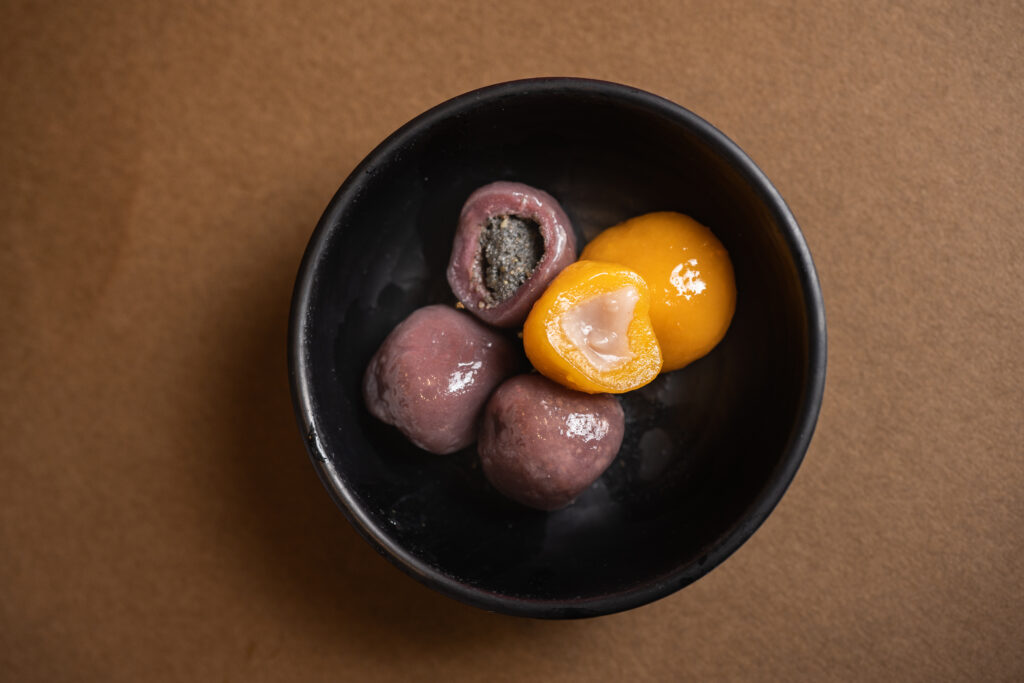 Why we made this change
We're always listening to our customers and making necessary changes and adjustments to our existing menu. The current Sesame Rice Balls are a true hidden gem at Meet Fresh and we wanted to share more of this delectable taste. By making it a new filling in our Ube Balls, we're able to diversify and reintroduce the black sesame flavor in other desserts.
Our Ube Balls launched in the Summer of 2021 as part of the Ube Series. They were originally filled with taro paste. After a lot of consideration, we thought it would be fun to make it with a black sesame filling instead! Thus, here we are!
Now you can experience the best of both worlds with our new Potaro Balls!