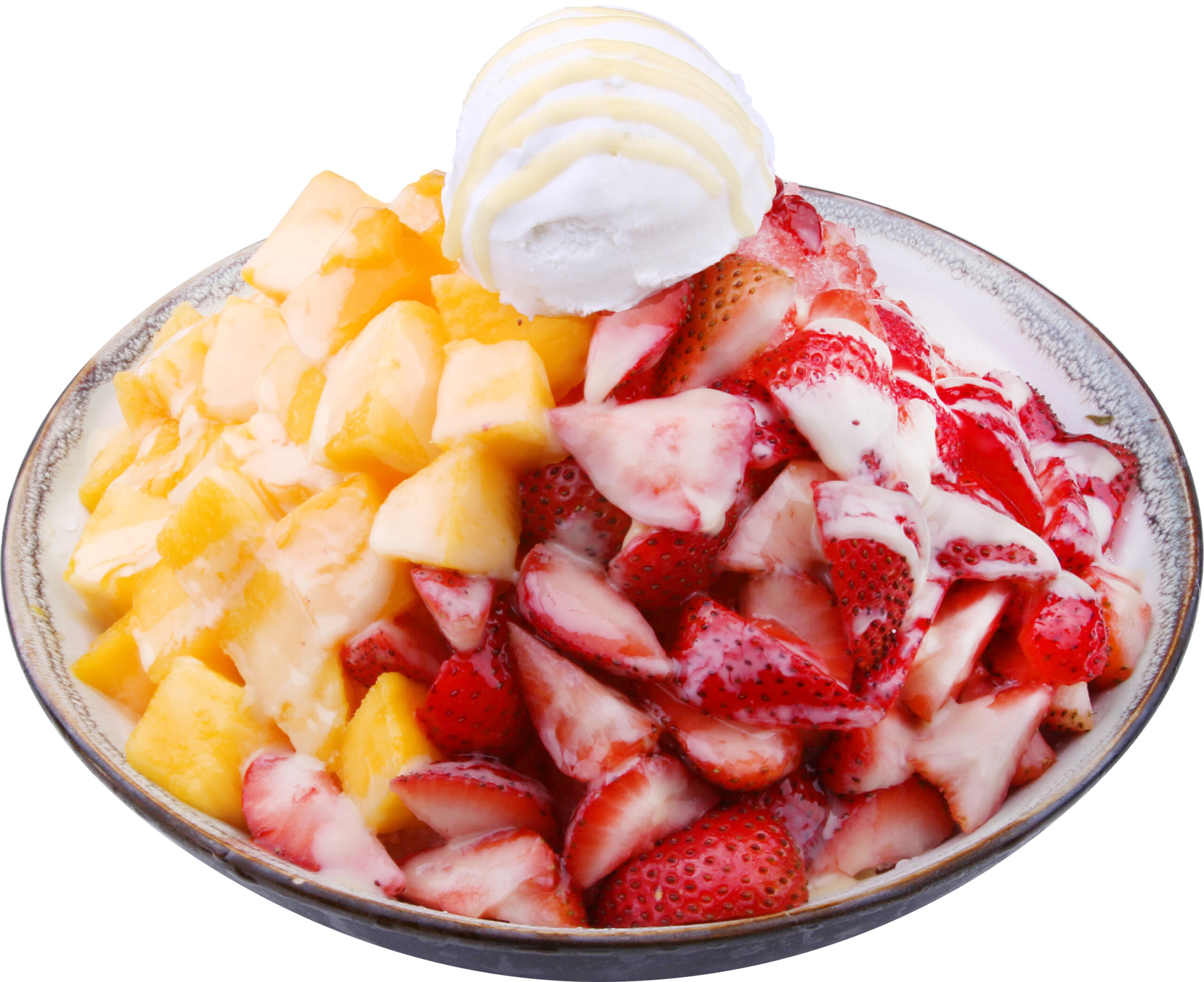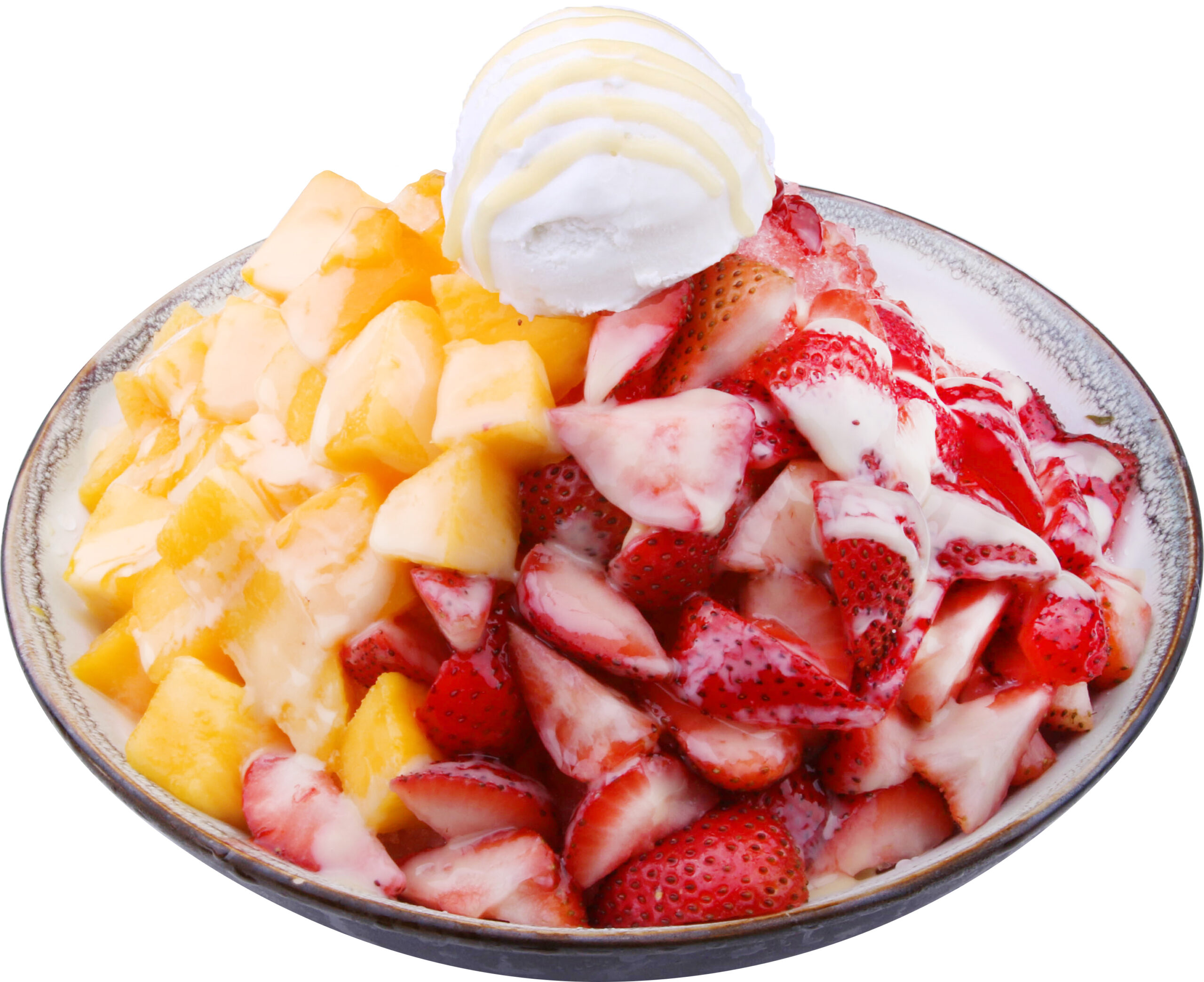 Mangoberry Milk Shaved Ice
What's inside?
Mango, Strawberry, Mango Syrup, Strawberry Syrup, Condensed Milk, Ice Cream
The Mangoberry Milk Shaved Ice is a delectable combination of fresh seasonal fruits including mangos and strawberries, mango and strawberry syrup, a scoop of creamy vanilla ice cream, and lastly, drizzled condensed milk to top it all off. Perfect to enjoy during the warm summer months!
*Seasonal item available at participating locations only
Ingredients in Mangoberry Milk Shaved Ice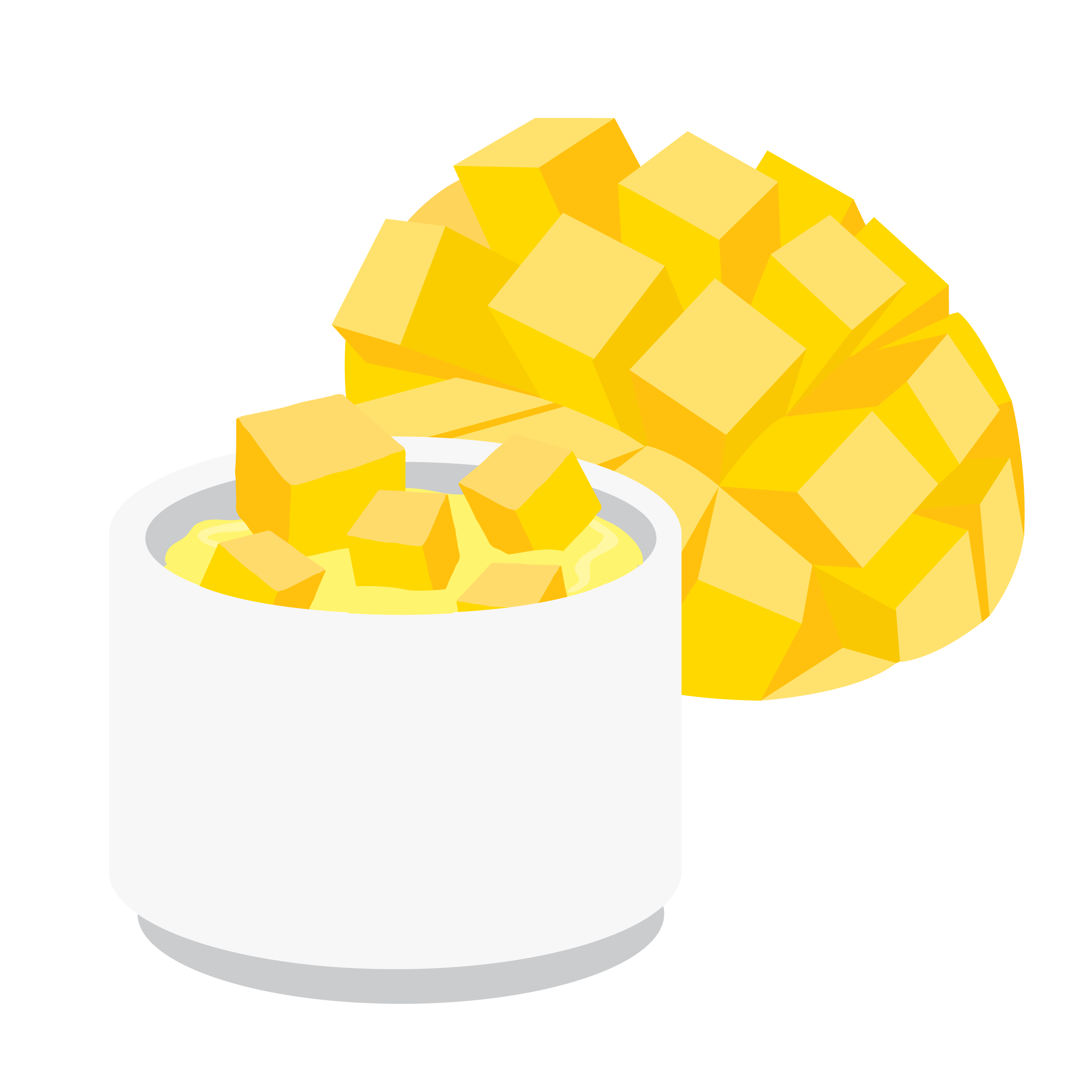 Mango
Fresh seasonal mango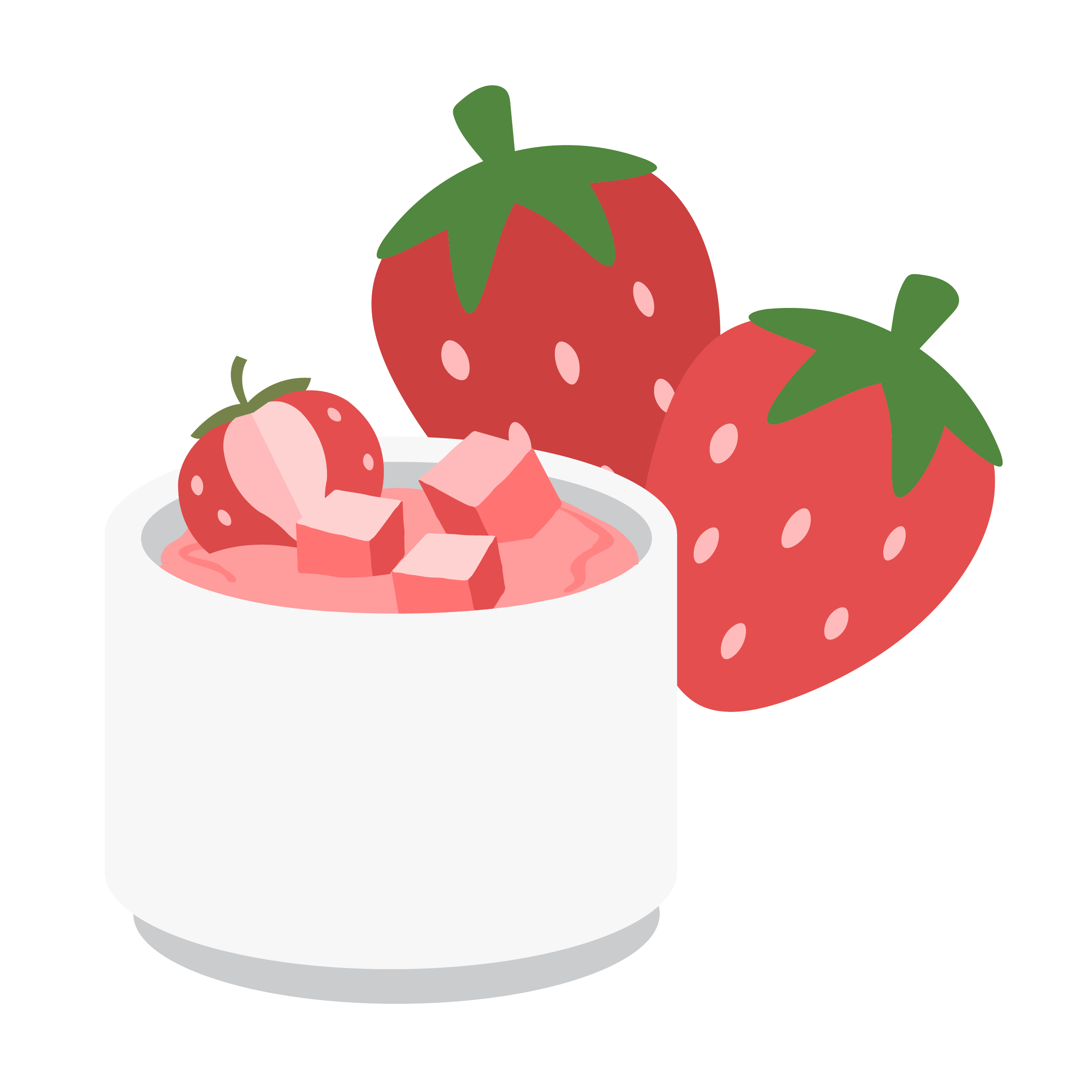 Strawberry
Fresh seasonal strawberries
Ice Cream
Sweet, creamy, vanilla ice cream
*Contains Mango, Dairy, and May contain Egg